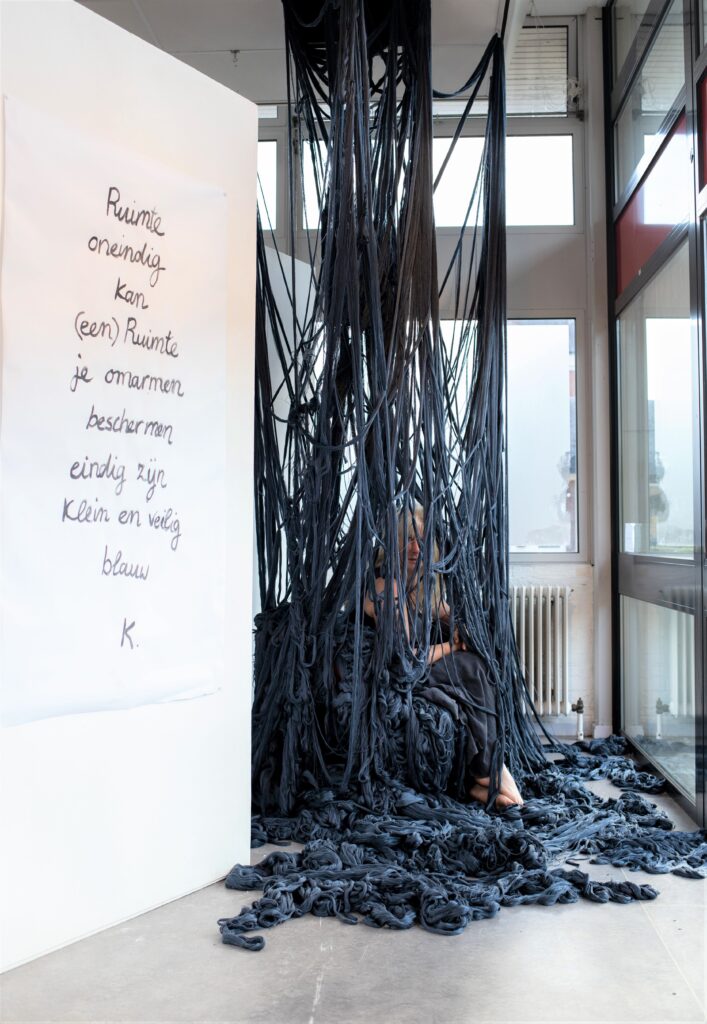 2022 BLUE Installation, performance and poem
BLUE is about taking good care of our planet earth. It is about being thoughtful with our natural resources. I am always looking for materials and places/spaces for inspiration, with a love of "waste" materials. I don't want to contribute to more pollution, I want to make myself and others look differently at materials.
It started out as research about taking up space. I am always searching, may I take up space?
Taking up space also has everything to do with our planet earth.
I question myself, are people taking up too much space, do we demand too much of  our planet?
Being very modest myself, herein lies my search, my question; "May I take up space?"
My modesty, as a blueprint in my DNA, I wish I could transfer to others. Fortunate I can withdraw in my own safe space BLUE. A space for contemplation.
BLUE is an interactive Installation; I spend twelve days, particular times in it, to experience it. With the assignment to me: sit in it every day, dressed in blue, record the time and experience in a few words and make a picture every day.
Material: threads, chair
Size: ± 3 x 3 x 2,5
Price: €6600,00 Installation and poem(on paper)